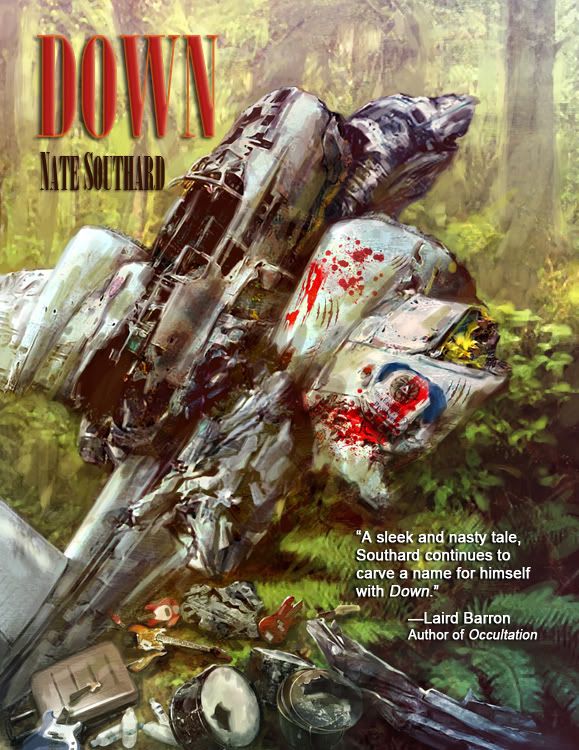 In 1992, The Frequency Brothers board a plane following a sold out concert in Austin, Texas.  The plan is to fly to New York to shoot their next video.
But then their plane goes down.
Injured and stranded in a seemingly endless forest, The Frequency Brothers now find themselves fighting for survival.  Everywhere they look, they see signs that they are not alone, that something waits in the darkness.  They can hear it, and it sounds angry.
There's something else out there, though.  Something much worse.  And it wants to drag them Down.
Down is my next novel, set to be released in June by Sinister Grin press.  Of all my novels to date, this one has spent the most time being carved, whittled, and banged into shape.  I think it shows, too.  Few things I've written have ever read as well, in my eyes.  I'm very proud of Down, and I'm glad you'll be able to grab a copy of the trade paperback soon.
So keep your eyes peeled for more info over the next week or so.  Full of friendship, desperation, betrayal, heroin, cannibalism, strange symbols, ominous sink holes, and something very large and very scary, Down is something I really think you'll enjoy.